Shades - Sports Bar
A chic and stylish restaurant and sports bar.
Large TV screens placed both indoors and outdoors showcase the latest sporting action while fans, families and friends can relax and unwind over an unrivalled range of international cuisine and drinks to complete any and every evening. A wonderful place to a fun night out with friends.

Special Offers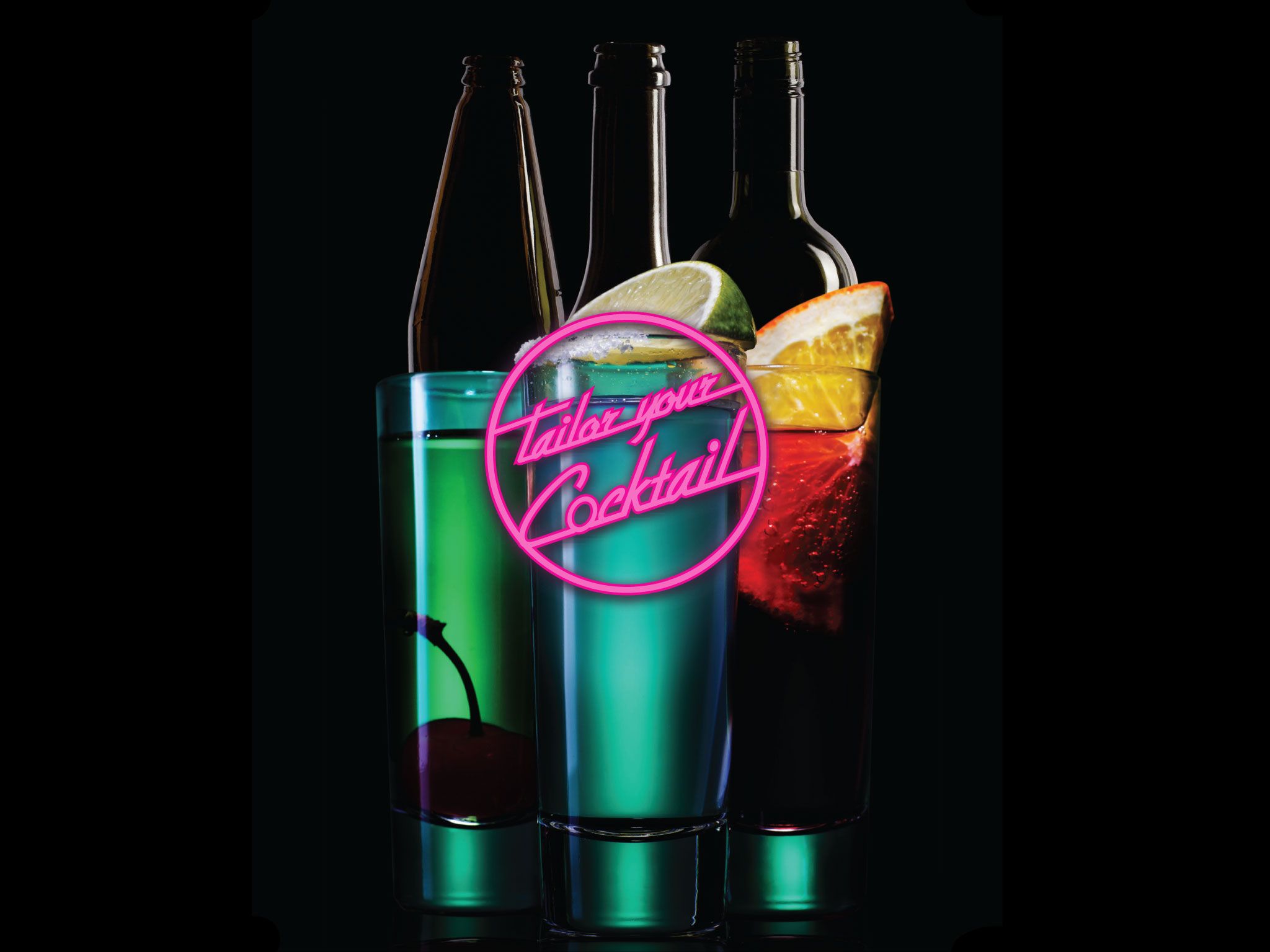 Tailor Your Cocktail
Ever wanted to be a master mixologist?

Well, now you can 'Tailor Your Cocktail' with a choice of 3 boxes containing bottles, syrups, spices and fresh fruit for you to shake and stir your own concoctions, with a little help from our professional bartenders of course!

From 1st April to 30th April